The OLOW video library
2 MN
OLOW is more than 20 collections in 10 years, and almost as many films, whether poetic, documentary, or zany...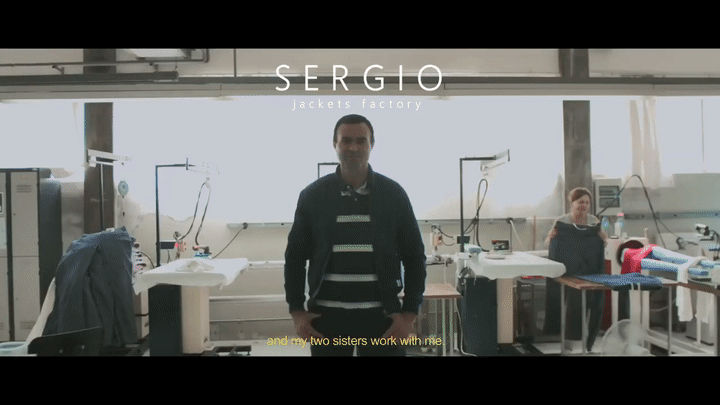 Between two games of pétanque or while lounging on the hammock, we take advantage of the summer slowness to dive back into our video library.
We go back in time with this selection of our favourite videos, among all those we have produced and/or directed over the seasons (and we had a hard time choosing).
Roues Libres - Spring/Summer 2016
This film, directed by the director duo Will and Gab, takes us on a journey on two wheels. A true poetic ode to freedom and fresh air, 2 minutes, timer in hand, that fills the lungs with adventure.
Paris 13 - Fall/Winter 2019
Directed by our favourite Jeanne Lula Chauveau, this little documentary is a real tribute to Zhihong Wang, an emblematic figure of the neighbourhood, who collaborated extensively on this collection.
Feito Em - Spring/Summer 2015
It's been almost 20 years now since OLOW was founded, and almost as long since we've had our collections produced in Portugal. Thanks to this short documentary, directed by Léo Schrepel, join us for a sunny journey to the heart of our second home
More videos to discover or rediscover
OLOW x KLEMAN - Fall/Winter 2021
Gregg and Marine Bréhin from Nantes are in charge of this video, a bit punk, which gives life to our collab with the brand Kleman
Forêt noire - Fall/Winter 2018
A few minutes of dark wandering during the creation process of the autumn-winter catalogue "Black Forest" by our friend Christophe Luez
Hors Piste - Fall/Winter 2017
Shot and directed in the Alps by the talented Boris Frantz, this short film takes us right to the heart of these mountains, in their most poetic form.
OLOW x Saint James - Fall/Winter 2020
A video with a documentary feel, filmed by Jeanne Lula Chauveau, during our visit to the Saint-James factories as part of our collab
Saint Nazaire - Fall/Winter 2014
Here Leo Schrepel showcases the largely underrated charm of Saint-Nazaire, the city that gave its name to our Autumn/Winter 2014 collection.
Club Dimanche - Fall/Winter 2017
This collaboration with Jean Jullien, in honour of Sunday indolence, poetically staged by the Jullien brothers