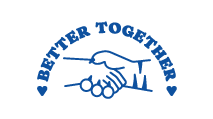 An autumn-winter collection under the banner of fraternal, friendly and warm unity.

A hymn to the necessary and vital reconciliation between humans and Nature, and all the living beings that make it up.

The clothes are sustainable and respectful of the environment, with a funny, colourful universe that questions our relationship with living things. Through absurd humour and personification, we are drawn closer to simplicity and that precious sense of morality so often lost after childhood.